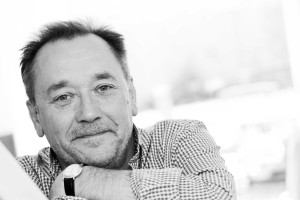 I am a Fellow of the Gemmological Association and also hold the post Fellowship Gem Diamond diploma along with the National Association of Goldsmiths Retail Jewellers Diploma.
My career spans almost fifty years in the jewellery business. The first thirteen being in retail and a combined total of thirty years working as a jewellery and silver specialist with the auction houses Phillips, Bonhams and Dreweatts. I maintain my auction house links today with consultancy work for selected auctioneers. I have had sojourns as a dealer at times during my career, such as now. I have been trading since June 2013, opening the shop on May 6th 2017, with many happy and repeat clients.
In my previous auction work my milestones include initiating sales dedicated to Art Nouveau and Arts and Crafts Jewellery. These were held at the Bonhams, Knowle salerooms where a reputation was established as the place to sell jewels of that ilk. Through that I went on to curate two exhibitions. The first in 2006. 'The Silent World of an Arts and Crafts Jeweller' focusing for the first time ever on the work of the deaf jeweller silversmith George Edward Hunt (1892-1960). This was swiftly followed the next year with an exhibition dedicated to the Bath based Arts and Crafts worker Helen Holmes (1876-1972) 'Helen Holmes-An Arts and Crafts Artisan'. Helen not only produced jewellery and silver, but copper work, miniatures, paintings and leather work. She was also landlady to the poet John Betjeman who stayed with her during the Second World War, whilst working in Bath. The friendship was to last until she died.
Whilst dealing for a period in the early to late 1990's I discovered a pendant by the renowned Gothic architect William Burges. This had gone unrecognised for more than 100 years. I also negotiated with the National Museum of Scotland to purchase an Arts and Crafts copper mirror by Marion Henderson Wilson, that I had acquired. I bought and sold jewellery and silver by the Gaskins, Liberty & Co, Archibald Knox, George Hunt, Rene Lalique, Newlyn, Moshe Oved, and even a silver door knocker by Omar Ramsden!
I have always admired design from Scandinavian and Finland and had collected Jensen for years. Also buying Bjorn Weckstrom designed Lapponia pieces more than twenty five years ago.
So it is that broad sweep of items from Aesthetic Victorians to Modern design, with very much an emphasis on the latter, that I seek out and present here. I like what I deal in, and I hope you like what you find on offer and will return time and time again.
I am also a consultant to the BBC for a number of their antiques based programs.
Originally from Cardiff I am now based in the city of Bristol in the UK.
Please feel free to contact me regarding any of the items for sale on my website. Whether you would like further information, such as condition, etc. Or you are on the look out for something specific that I may well come across on my travels. However once an item is sold and moved to the archive I choose not to disclose the sale price on the site or by e mail.
I have a retail unit at Unit 4, Cargo 2, Wapping Wharf, Bristol, BS1 6ZA 
You can also follow John Kelly 1880+ on Instagram and Twitter.
Favourite Links
To purchase the new Norman Grant book please follow this link  https://robgrant97.wixsite.com/norman-grant
John Spencer, Silversmith jeweller (son of Jack Spencer)     https://www.johnspencer.uk
Tina Seviour,  Wiltshire contemporary silver jewellery       http://www.tinaseviourjewellery.co.uk
Antique Welsh & Country Furniture plus more besides         http://www.havardandhavard.com/
Vintage & Retro Furniture, Lighting, and related objects for the home         http://www.creamandchrome.co.uk/
Omar Ramsden and silver works of art       http://www.ralph-holt.com/
Antique Silver & Works of Art        http://www.baggottsilver.com/
Fine BespokeJewellery        http://www.atelier-uk.com/index.php
Rod Kelly, Superb Commissioned Silver (no relation!)        http://www.rodkellysilver.co.uk/
Young Silversmith to watch Elizabeth Auriol Peers         http://www.elizabethauriolpeers.com/
Contemporary Art in the West Country         http://www.hybrid-devon.co.uk/
Karina Gill Silversmith & Jeweller       http://www.karinagill.co.uk
The Silver Society            https://www.thesilversociety.org